SES Women of the Year 2022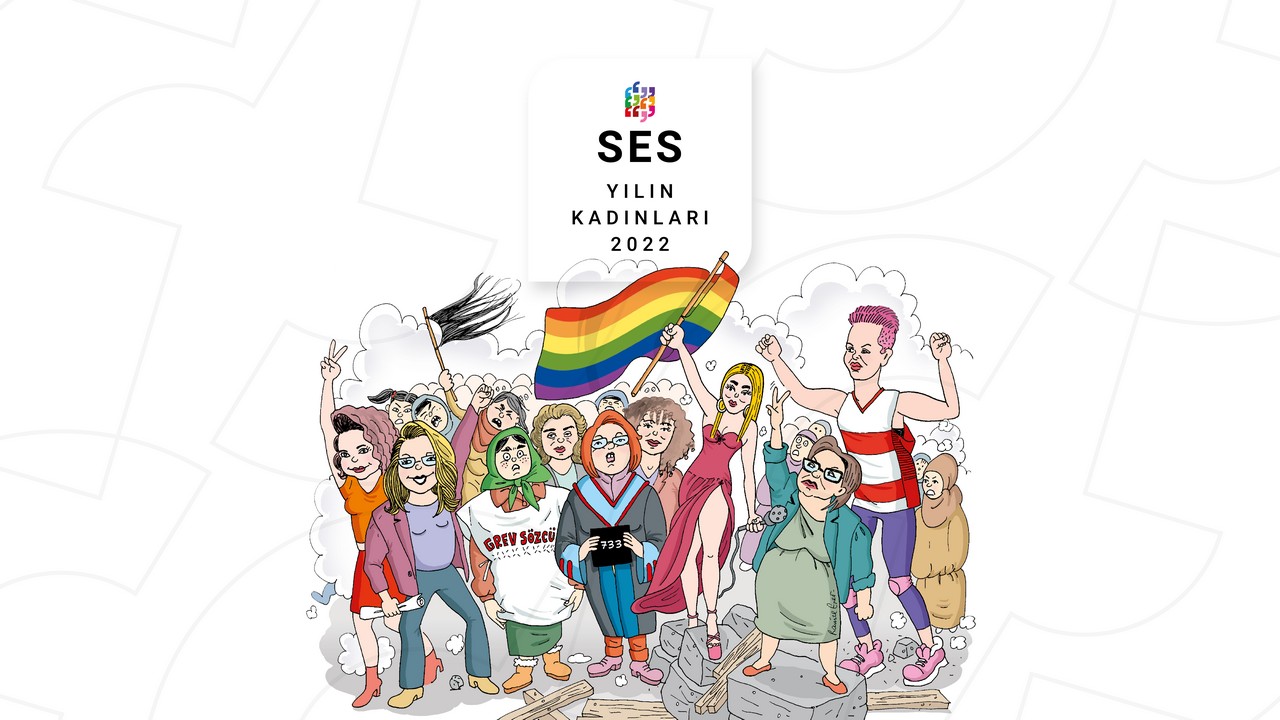 At the SES Equality and Solidarity Association, we amplify the voices of women's resistance and courage through SES Equality, Justice, and Women's Platform, our organization's esteemed publication. Through this Platform, we gather and share the empowering stories of women who fearlessly challenge the patriarchal system, giving rise to the possibility of a new and transformative world. These remarkable tales of resilience and determination can be summarized in two powerful and inspiring words: Resistance and Hope.
Gülsüm Kav and Fidan Ataselim on behalf of the We Will Stop Femicides Platform, Sera Kadıgil, Member of Parliament for Workers' Party of Turkey (TİP); Rojbin Polat and Esra Soybir, representing women at the forefront of labor resistance; 1000 Women for Freedom to Aysel Tuğluk; Keep Göktürk Green Initiative; Beats by Girlz; Parastoo Salehi, representing Iranian women resistors; Dr. Zakira Hekmat, on behalf of women resisting against the Taliban in Afghanistan; Olena Velychko (Childhood Without War) on behalf of women fighting for life in and outside of Ukraine; Nataliya Vasilyeva, on behalf of anti-war Russian women journalists; Dr. Dilek Gürsoy; Mücella Yapıcı, Çiğdem Mater, and Mine Özerden, the women prisoners of the Gezi Park protests; singer Gülşen; LİSTAG on behalf of LGBTI+ Families;  SPoD Association; Boğaziçi University academics; the president of Kazdağı Natural and Cultural Assets Protection Association Süheyla Doğan, Ebrar Karakurt, volleyball player; and podcaster Hazal Sipahi.
The Lifetime Achievement Award, presented for the first time this year, was given to the Women's Coalition, which celebrates its 20th anniversary in 2022.
PHOTO GALLERY