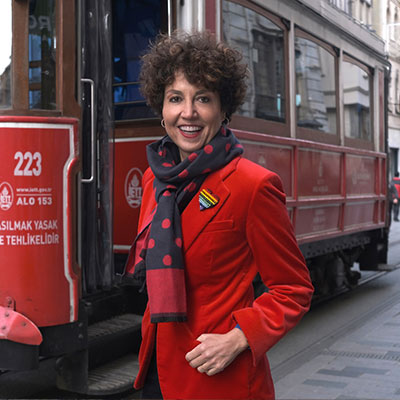 Gülseren ONANÇ – Founder & Author
Onanc holds an MA from ITU Faculty of Business Administration. She earned an MBA in international marketing from Michigan State University. After completing her MBA in 1991, she worked at Eczacıbaşı, Balsu and Ferrero companies.  Onanc founded Go4 Marketing in 2000 and Ticketturk in 2003 to provide technology-based marketing solutions. She was among the founders of the Women Entrepreneurs Association of Turkey (KAGIDER) and was elected president of the association in 2007.  She left the presidency of KAGIDER to become a parliamentary candidate in the 2011 general elections and entered politics. She served as a member of the Republican People's Party (CHP) Assembly between December 2010 and February 2018. She also served as the deputy chair of the CHP in charge of Public Relations.  She founded the Equality and Justice Women's Platform in 2018, and is the only female member of the Transformative Women Leaders group from Turkey. She is a Vital Voices 2019-2020 Fellow.
Eda Doğançay –
Editor & Content Coordinator
Dogancay graduated from Boğaziçi University, Department of Political Science and International Relations. She then completed her master's degree in Middle Eastern Studies at the New York University.  She worked as a non-fiction and literature editor at Kolektif Kitap and as a culture, arts and news editor at Diken. She completed her Pearson-approved Philosophy for Children (P4C) instructor training at Boğaziçi University Lifelong Education Center and founded Paraşüt Kitap, a children's book publishing house, together with her publishing partner Özge Akkaya.
Doğançay, who has been the editor of the SES Equality, Justice, Women Platform since 2018, is the project coordinator of the projects "the Voice of Women" and "Women's Voice for Peace" implemented by the SES Equality and Solidarity Association in cooperation with Operation 1325. The projects also received the support of the Swedish Institute.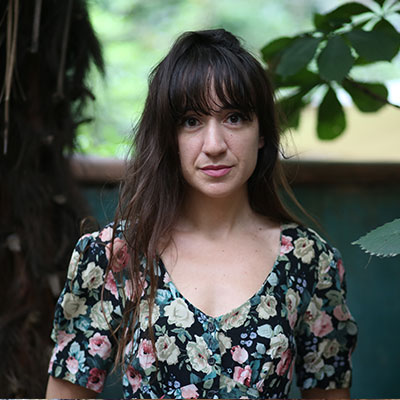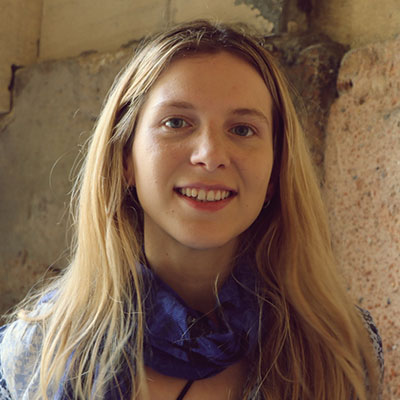 Begüm Zorlu – Editor
Begüm Zorlu is a PhD researcher and journalist focusing on social movements, peace processes and gender issues. She is based at the Department of International Politics at City, University of London. She is also a teaching assistant in the fields of International Relations, security studies and political violence.
In her MA in Democracy and Comparative Politics from University College London, Zorlu studied the institutional changes brought about by the peace process in Northern Ireland. In her doctoral study, she explored the strategies and international relations of opposition movements in Turkey and Venezuela. Zorlu has been the editor of the SES Equality, Justice, Women Platform since 2018 and also produces original content.
Ufuk Yeşil –
Visual Content Editor and Media Coordinator
Ufuk Yeşil graduated from Kadir Has University, Department of Radio, TV and Cinema. After graduation, he worked in the fields of education, media and cinema. 
In 2018, he founded the Leyli Art Association, which carries out activities based on freedom of expression and rights, and he is still the chair of the board of directors. He started her master's degree in Women's Studies at Istanbul University in 2019. In 2021, he prepared a short documentary by making use of the "Young Artist Fund" of the Ali İsmail Korkmaz Foundation, and his documentary continues to be shown in national and international festivals. He started working as Visual Content and Communication Coordinator at SES Equality and Solidarity Association in June 2022. He is also a volunteer trainer in other non-governmental organizations and carries out activities on cinema and media.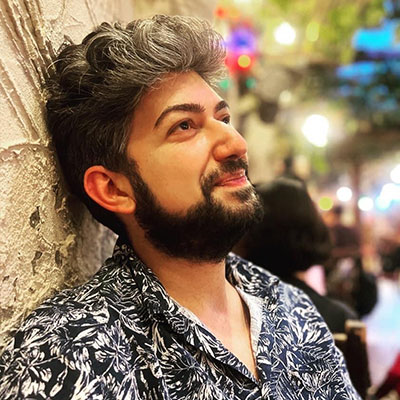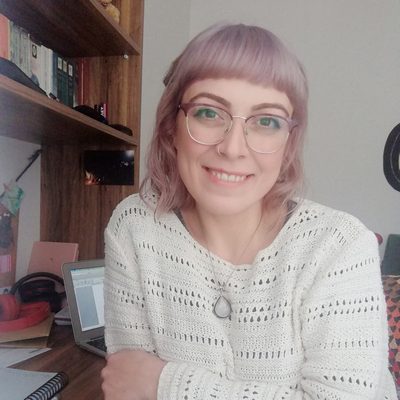 Duygu İslamoğlu

– Podcaster & Editor
After graduating from Kocaeli University, Faculty of Communication, Duygu İslamoğlu continued her career as a photographer, editor, and writer. She still writes for Habertürk's web portal for women, HT Hayat, and continues to produce content for various platforms. She received doula training from İçsel Birth in 2012 and started working with women in the field of birth support. In addition to providing one-on-one doula support, she also conducts birth preparation training and workshops for specialists working in the field of birth, and continues her journey as a trainer and mentor in the İçsel Birth team. While she continues to work on women's health, neuroscience, sexuality, yoga and mindfulness, she is the vice president of DOĞANA Women's Rights in Birth Association. She joined the SES Equality, Justice, Women Platform team in 2023. She prepares and presents the podcast project named "Raise your Voice!"
Elif Yahyaoğlu –
Project Assistant
Elif Yahyaoğlu graduated from Istanbul University Faculty of Law in 2017. After completing her legal internship in 2019, she embarked on her academic journey by enrolling in the Political Science and Public Administration undergraduate program at Istanbul Bilgi University.
In 2021, she joined the Turkey Strategies and Tools to Reduce Polarization Project (TurkuazLab) and the Infodemic Training Project, both conducted within the framework of Bilgi University. In 2022, as part of a research project funded by Bilgi University (BAP), she contributed to the project titled "Slogans in the Process of Socialization of Turkish Politics (1968-1973)," wherein she meticulously analyzed slogans created during the pivotal years of 1968-1973, characterized by the socialization of politics. While continuing her studies as a fourth-year student, Yahyaoğlu also serves as a project assistant at the SES Equality and Solidarity Association.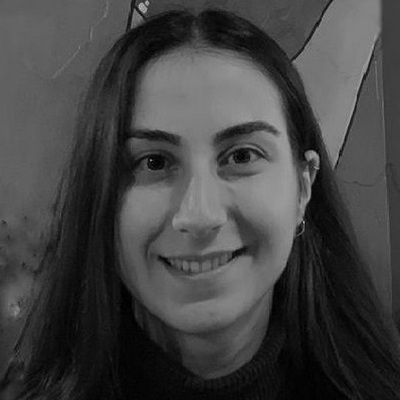 Asmin Ayce İdil Kaya – Project Assistant
Asmin Ayçe İdil Kaya is a researcher and a freelance journalist in the field of women's participation in knowledge production and artificial intelligence. She completed her undergraduate degree at the Department of Journalism, Istanbul University. She is currently pursuing her master's degree in Gender and Women's Studies in the GEMMA program, a dual degree, at the University of Lodz and the University of Granada. Asmin worked as a content editor at Mynet Cinema Department from 2015 to 2018 and worked as an intern at institutions such as Bianet and the Hrant Dink Foundation. In this process, she started working on the dynamics of hate speech that disadvantaged women's groups are experiencing in Turkey. She conducted a documentary project about the socio-economic situation of Roma women during the pandemic, which received funding support from the Zero Discrimination Association. Asmin currently works as a technical assistant at the SES Equality and Solidarity Association for the podcast series "Raise your Voice!" She also writes news articles for different platforms as a freelancer.
Barış Dural – Digital Marketing Specialist
Barış Dural graduated from the Sociology department at Istanbul University. He spent many years working in advertising agencies. Later, he decided to continue his career in the field of civil society, and he worked for organizations such as Greenpeace Turkey and Yeşil Gazete.