Women's Solidarity on March 8: 2020 SES Women Mentoring Walk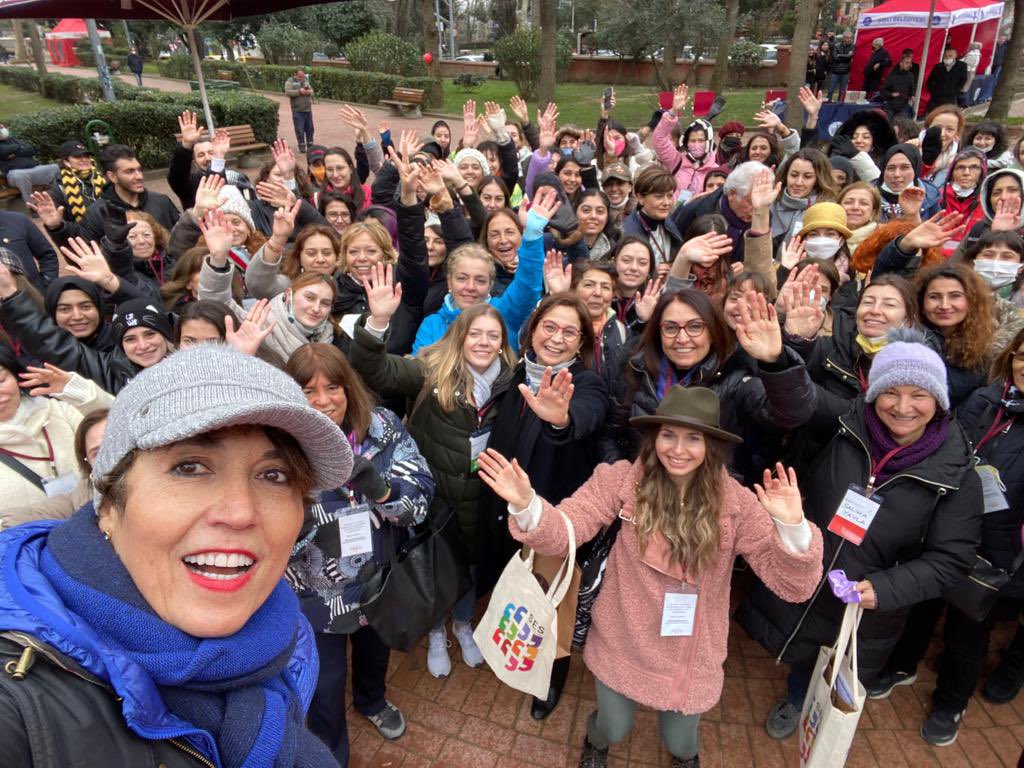 Just before the impact of the pandemic was felt in Turkey, on Sunday, March 8, 2020, the SES Equality and Solidarity Association organized a women's solidarity event in Istanbul, which simultaneously took place in 165 different cities around the world. We brought together experienced women (mentors) with at least ten years of professional experience and young women (mentees) who were at the beginning of their career.
This event was initially launched by Vital Voices, a non-governmental organization established in 1995 by Hillary Clinton and Madeleine Albright to support women's leadership, and later efforts were made to implement it in various cities worldwide.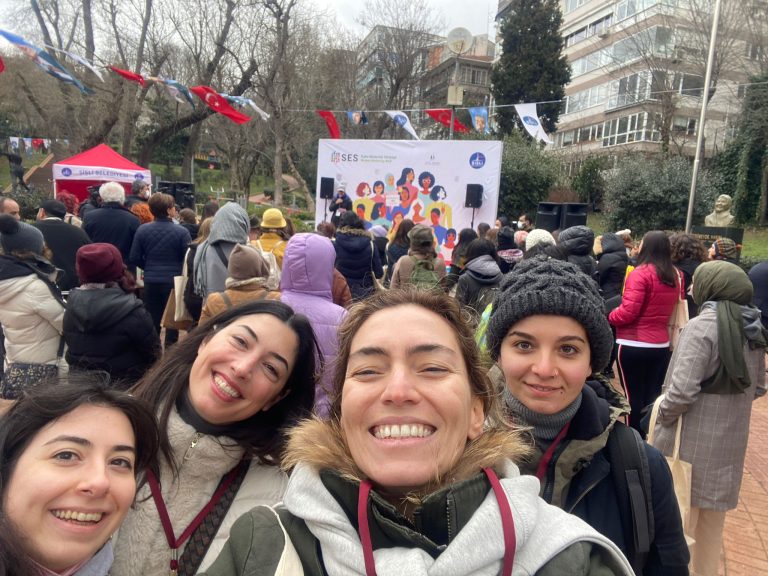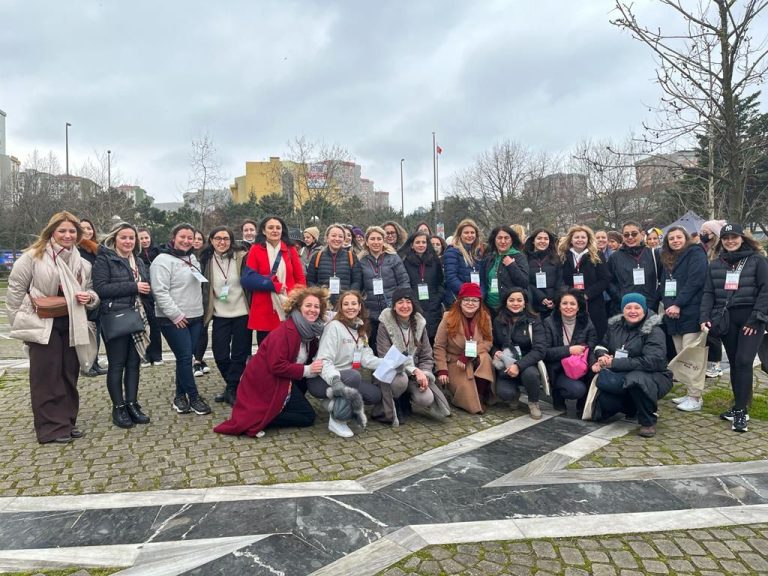 As the SES Equality and Solidarity Association, we held high expectations for this inaugural event in Istanbul. We aimed to create an opportunity for experienced women to share their knowledge, provide personal support, and foster friendships where both parties could learn from one another during the growth process.
Our aspiration was to encourage women to step out of their neighborhoods and explore lives in other communities. We wanted them to realize that there is a world beyond Facebook and Instagram, and to embrace the pleasure of genuine connections and meaningful conversations. We understood that, regardless of their socio-economic status, cultural background, or religious beliefs, all women are engaged in a collective struggle to be recognized as equal individuals in society. Furthermore, we recognized that women who have successfully overcome their own challenges are eager to give a hand to those at the beginning of their journey.
​​We knew from our previous events how women take ownership of societal issues and how they are passionate about making a difference to support future generations. With the SES Women Mentoring Walk, we aimed to bring together women who would be a source of strength for each other and collectively contribute to women's solidarity and social harmony.
We prepared application forms on our Association's website for mentors and mentees, and in the last three weeks, we collaborated with partner NGOs and universities to reach our target audience. 350 participants applied to be mentors or mentees within three weeks. Most of the participants emphasized how much they valued this event. Based on their skills and needs they specified in their application forms, our system matched mentors with mentees.
We invited mentors and mentees to the foyer of the Harbiye CRR Hall on the morning of March 8. Excitement lingered until the meeting on Sunday morning. As mentors started meeting their mentees one by one, a magical atmosphere filled the air. Women gathered in corners and on stairs, engaging in deep conversations as if they were long-lost friends, trying to recapture lost time. If someone passing by happened to enter the hall by chance, they would have thought that these women had known each other for years.
On March 8, Sunday, the CRR Hall turned into an oasis where despair transformed into hope.
Mentors and mentees walked side by side on the streets and in parks, spreading messages of equality and solidarity to the world in the streets of Harbiye, Maçka, Nişantaşı, as well as the Art Park and Democracy Park, and filled the surrounding cafes. 
A Return to Normal Life with the 2022 Women Mentoring Walk
We organized the 2nd Women's Mentoring Walk on March 6, 2022, with the participation of over 200 women in Istanbul's Şişli and Ataşehir districts.
This event was made possible through a collaboration with Şişli Municipality and Ataşehir Municipality, along with the support of Alternatif Bank. During the event, women from various backgrounds and professions came together to share their experiences and insights in diverse areas such as career paths, academic development, politics, media, civil society, art, leadership, entrepreneurship, gender equality, work-life balance, and personal growth. The participants had the opportunity to either share their own experiences or gain knowledge from other women who possess expertise in these fields. 
"My mentor instilled in me the powerful belief that it's never too late to pursue anything in life. They showed me that with determination and action, I can achieve anything I set my mind to. 
Her guidance taught me the importance of not comparing myself to others, recognizing that each person's journey unfolds in its own unique time. Even during moments that seemed chaotic or uncertain, my mentor reassured me that every experience has contributed to shaping who I am today. I am incredibly grateful."
Mentee
"Meeting a group of brave women is an incredibly rewarding experience. The most beautiful thing in the world is being surrounded by people who share your way of thinking. SES made that happen today!"
Mentor